This project was to create a business concept and brand for Coast Coffee, an independent coffee shop located in West Vancouver, BC.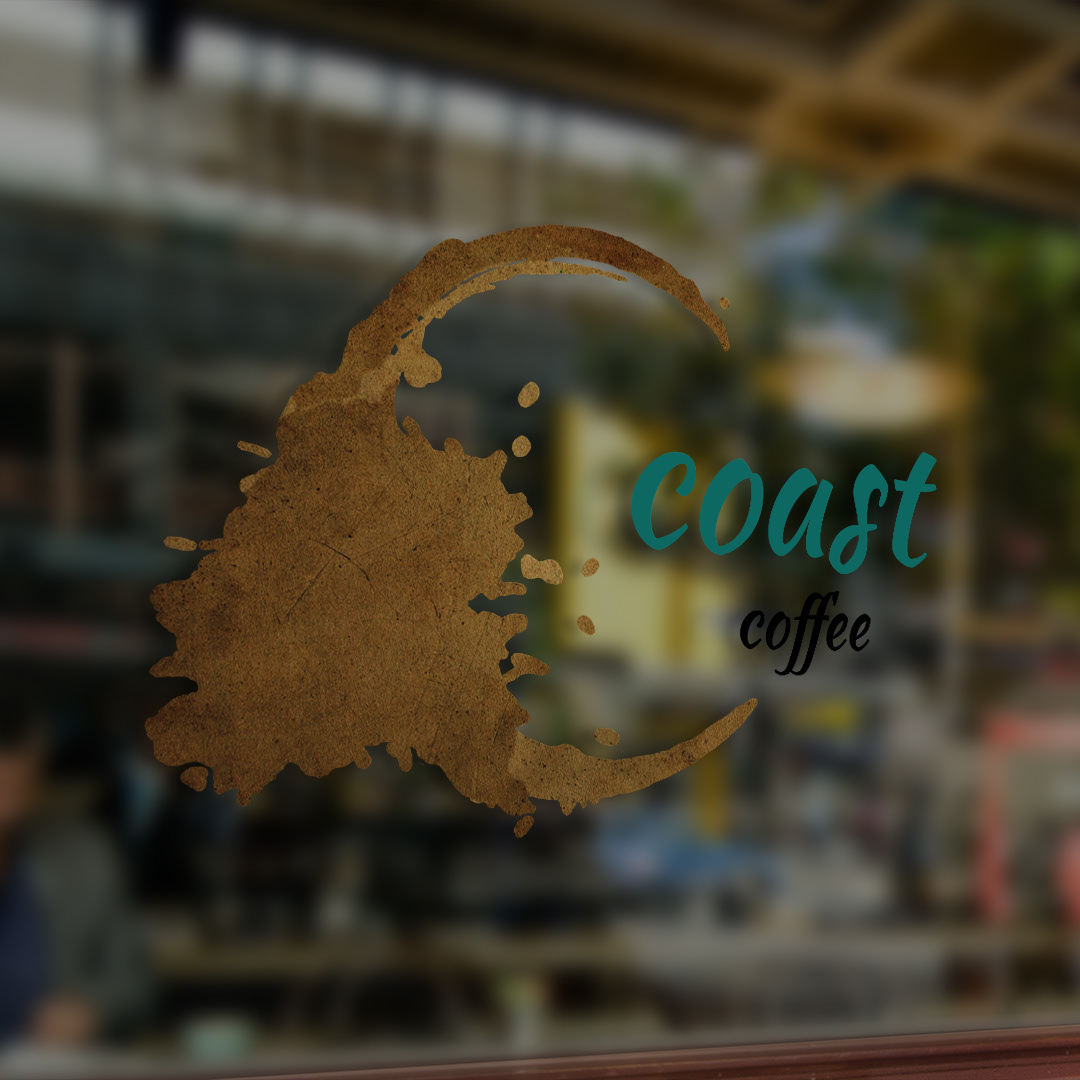 Inspiration for the logo comes from a coffee cup ring, suggesting that a beverage has been taken 'to go' by an active customer. It has been combined with a splashing wave form. The shape creates a sense of movement and speaks to the natural environment in which the café is located. Kaushan Script is used for the 'Coast Coffee' typography, while Open Sans has been used for copy in promotional materials.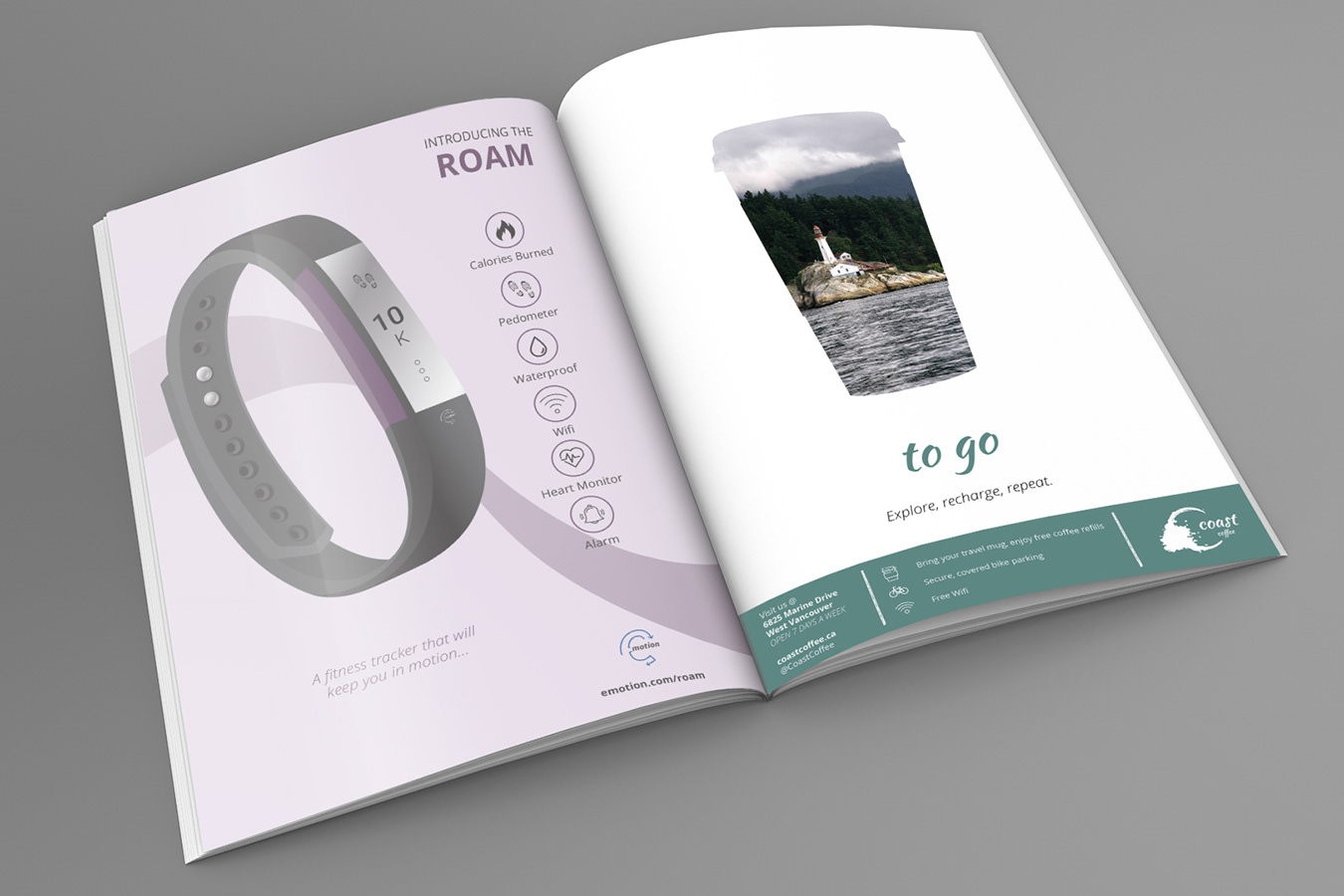 One page magazine ad. The concept speaks to the experience of drinking a coffee to go and being surrounded by the natural beauty of the West Coast. The idea of framing the region's natural beauty will appeal to millennials keen on documenting their experiences.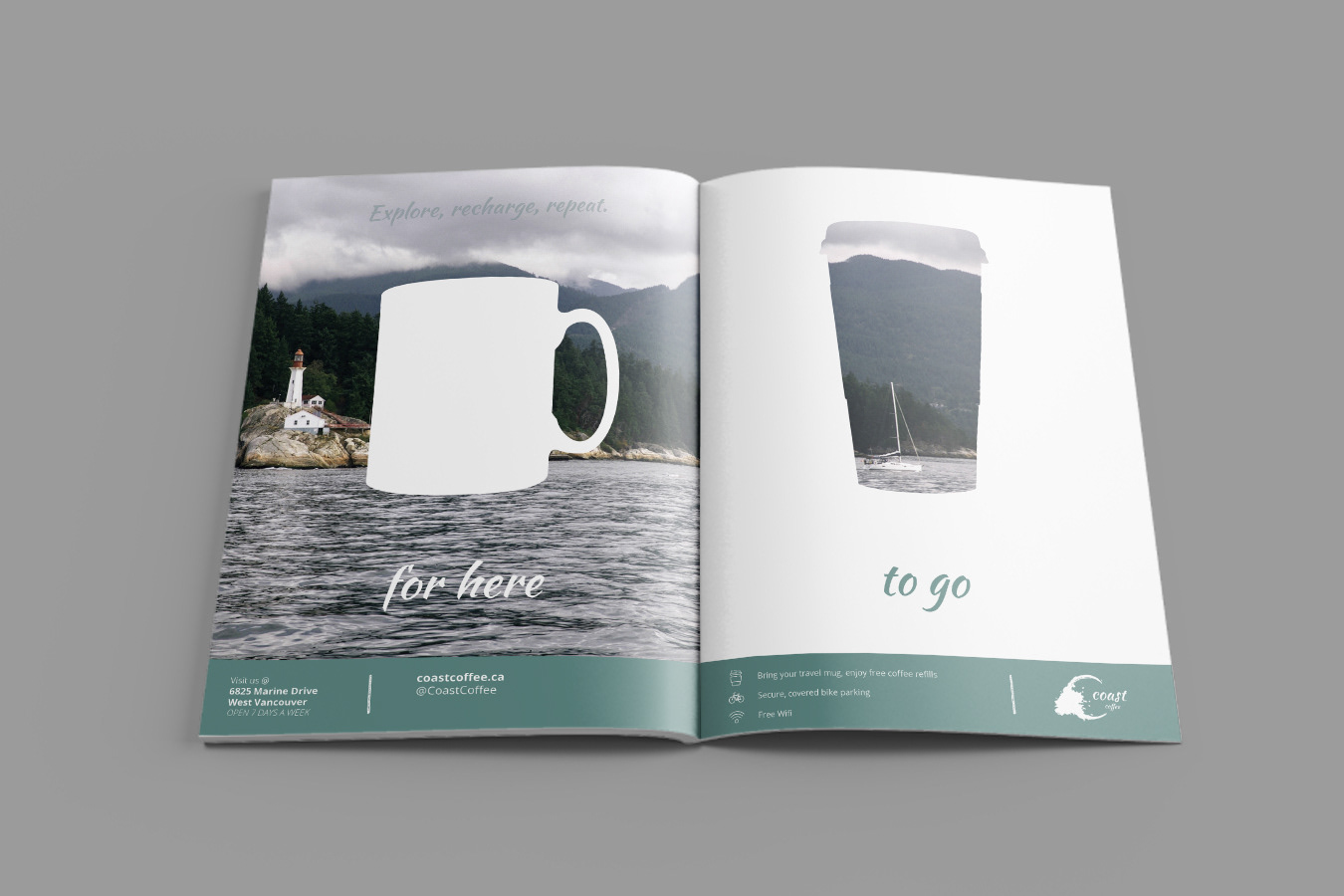 A split page ad contrasts the experience of getting coffee 'for here' vs. 'to go', which will resonate with the target customer for different reasons.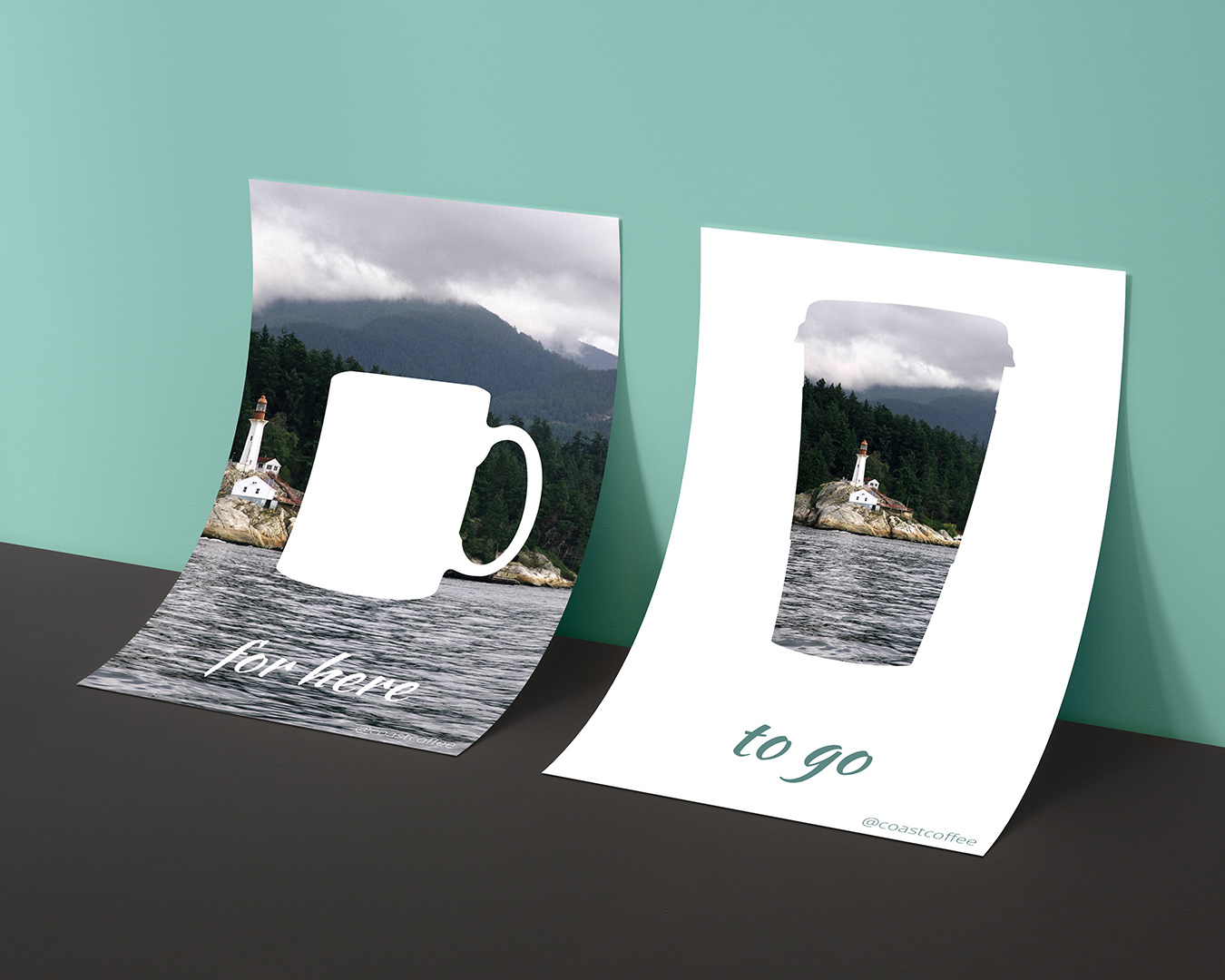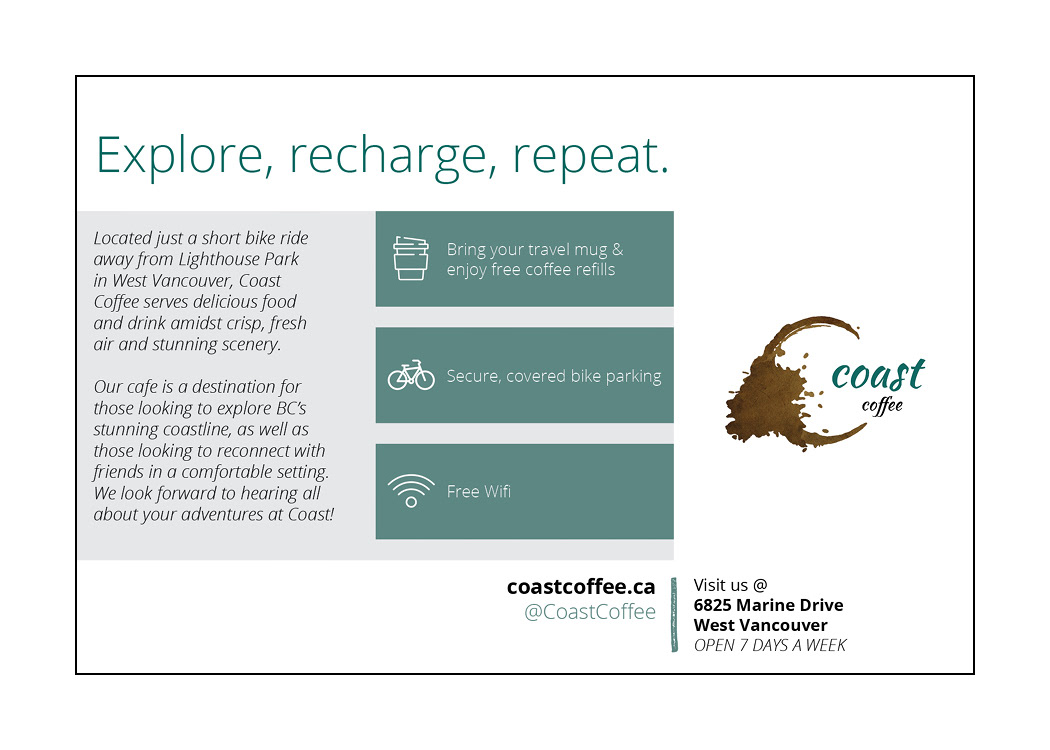 A 4" by 6" promotional handout, two versions. The handout highlights three key features of the café that will be of interest to millennials.
Coast Coffee's Facebook page, complete with display picture, cover, and advertisement for a branded mug — and an opportunity for engagement.
Photoshop, Illustrator, InDesign
Constraints & Challenges:
2-week timeline, marketing for a business situated in a remote location