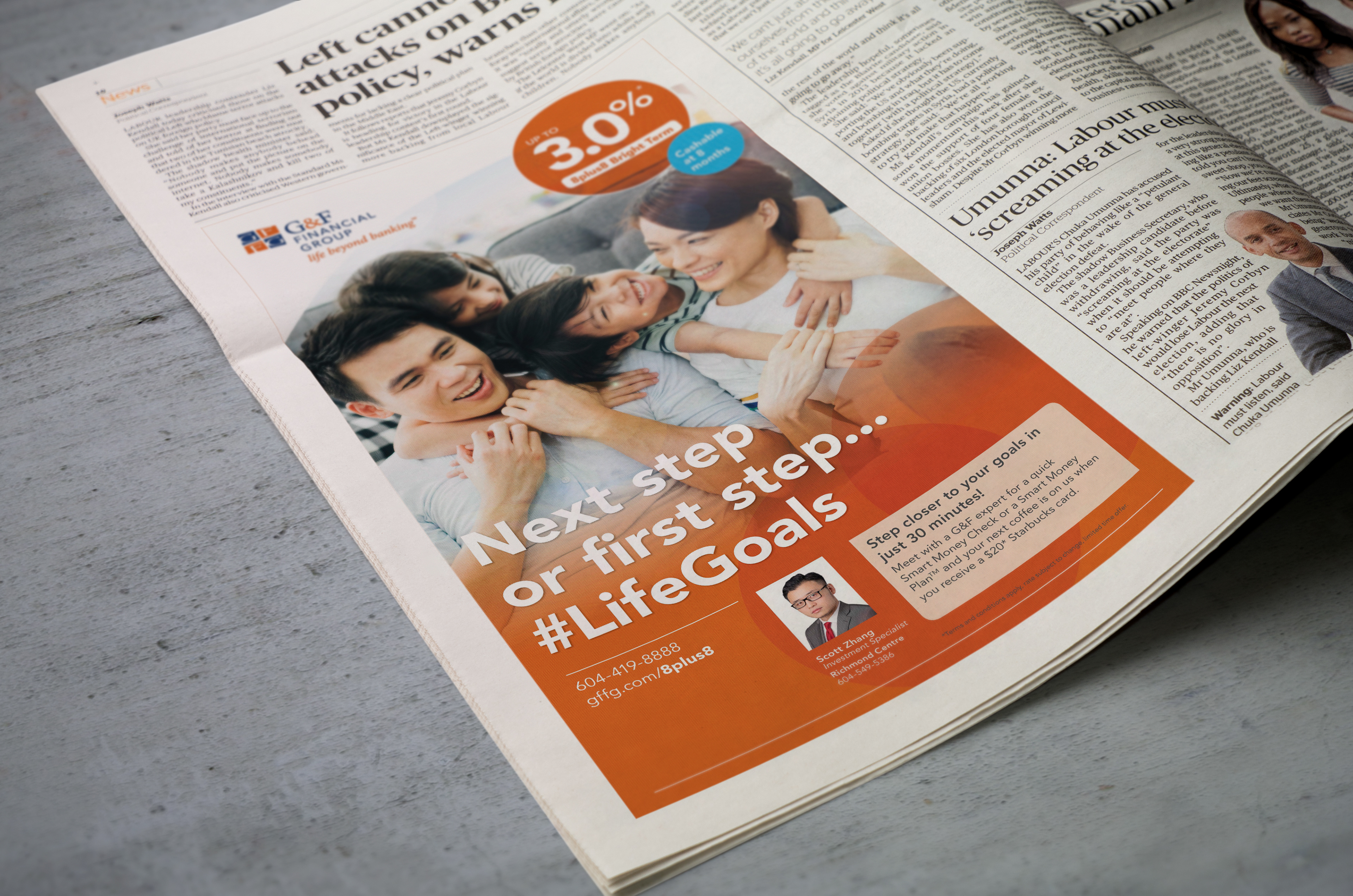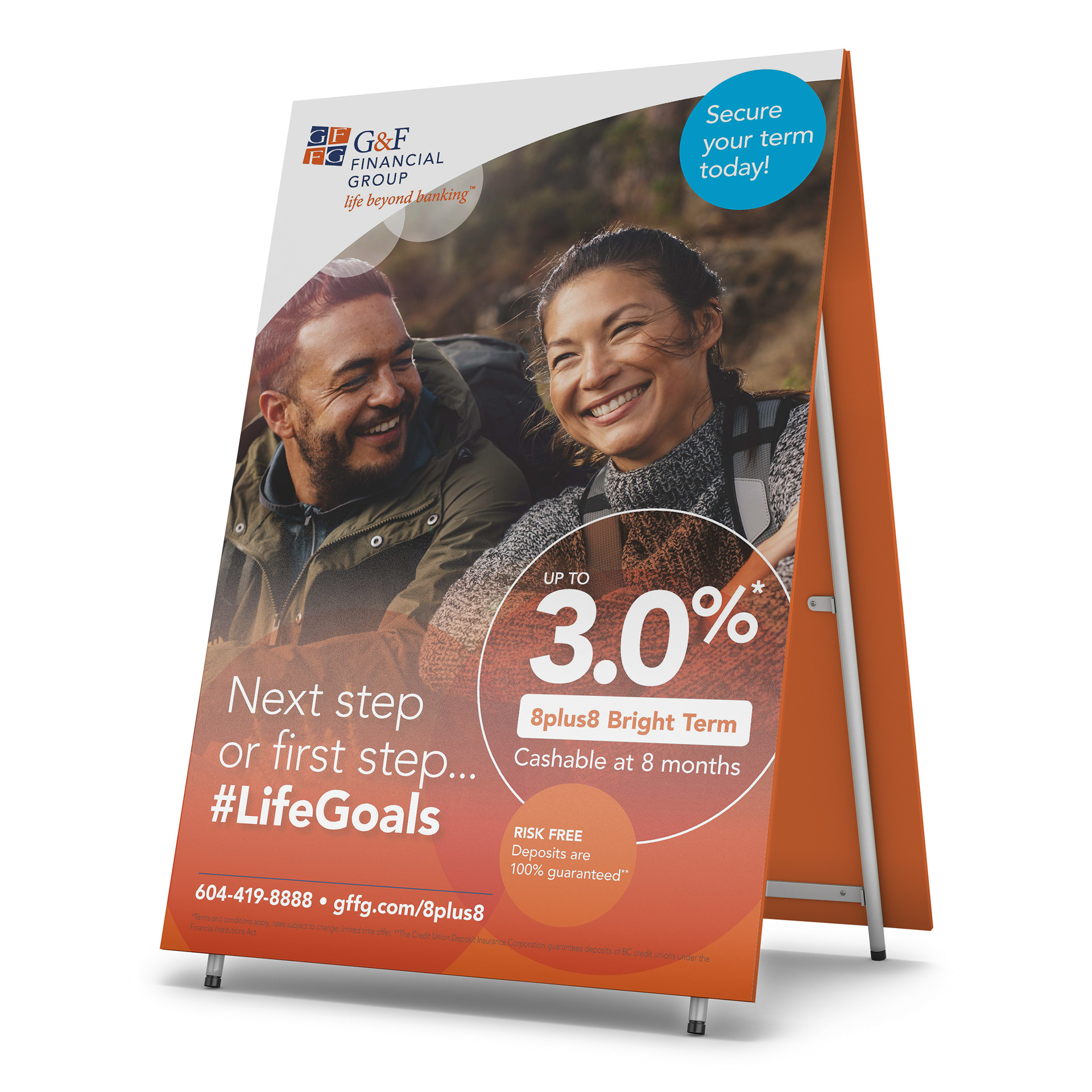 Worked with the marketing team to develop creative for the 2019 Fall Deposit Campaign.
The objective of the campaign was to promote a compelling financial product, empower members to connect with personalized advice and services, and to position G&F as an expert partner capable of helping members achieve savings goals. The target of the campaign included 
members and non-members interested in growing and continuing to grow their savings. 
Content and imagery were adapted for print and digital media, while adhering to guidelines and branding.